04
October 7th, 2022
OCTOBER SPECIALS
Hello, October. Autumn is well and truly in full swing, which means the nights are getting colder and dark, but we've got just what you need to warm you right up!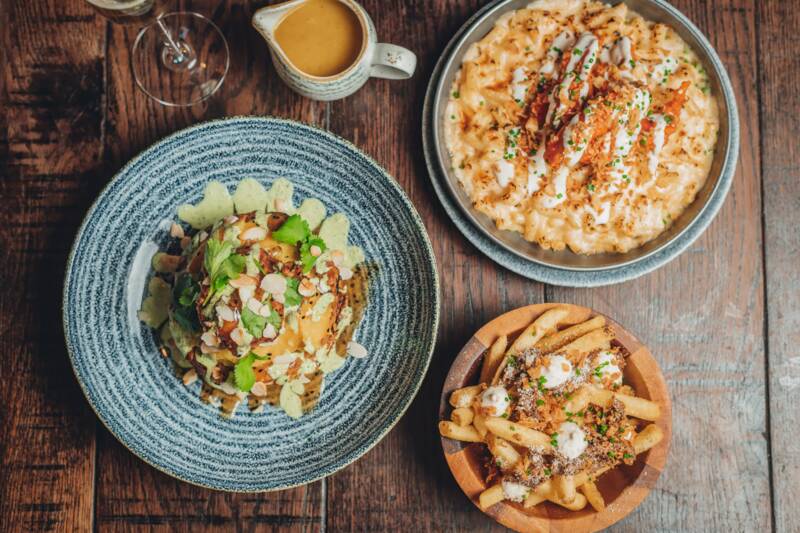 This month, we've got 3 delicious, warming specials, ideal if you're looking for a warming lunch or a pick-me-up after work, including Chicken Madras Pie served with with pilau mash, onion bhaji, mint raita, mango chutney, toasted almonds and curry sauce.
Next up is our Buffalo Chicken Mac n Cheese- topped with crispy chicken fillets, tossed in Frank's hot sauce and served with a blue cheese dressing, it's a solid winner.
But if none of those tickle your fancy (we're judging a little bit) our beef truffle fries will definitely hit the spot! Porcini seasoned fries topped with pulled beef, parmesan, truffle mayo and crispy shallots- perfect on their own, as a side or with a classic hanging kebab!
All our specials are here for ONE month and ONE month only! So book in with us now to avoid disappointment.
Book in with us now.
THE NEWSLETTER
To us, loyalty really counts. Sign up today to join our mailing list and receive occasional emails of electronic enlightenment, surprises, insights plus exclusive inspo from our insightful experts!